Donna Margherita
Pizzeria is 15 years old. Located on Lavender street, near Clapham Junction station. The restaurant was born as a Neapolitan restaurant, the majority of the people working there are actually from the Naple's region. The dining room has the typical feeling of an Italian "Trattoria". A rustic Italian restaurant devoted to produce good food, without bothering too much about the interior style. On the right of the room you will find a decent display selection of Italian wines with price tag label under each bottle with a "take away " price.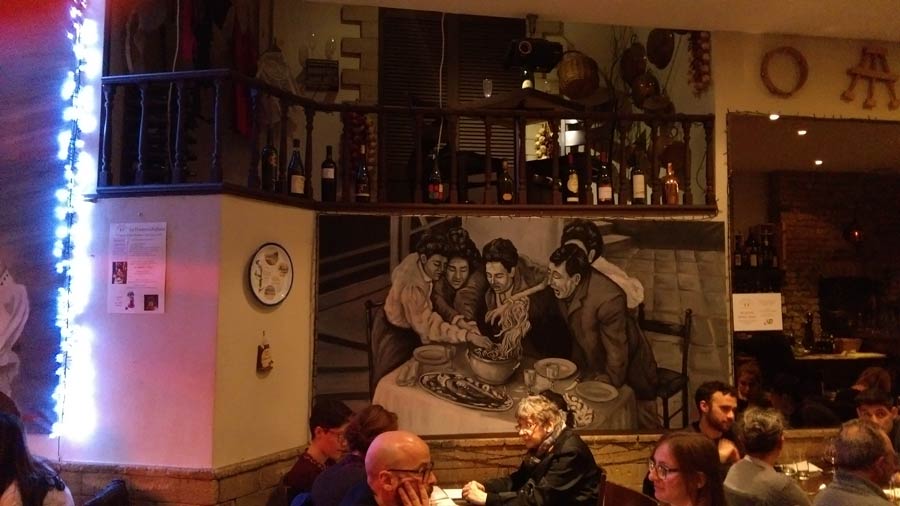 The menu
All the titles have all been written in Neapolitan language. But you will be able to read the description in English underneath. At first glance, you will find on the menu, dishes from all over Italy, which defeat the idea of a "traditional" Neapolitan restaurant from my perspective.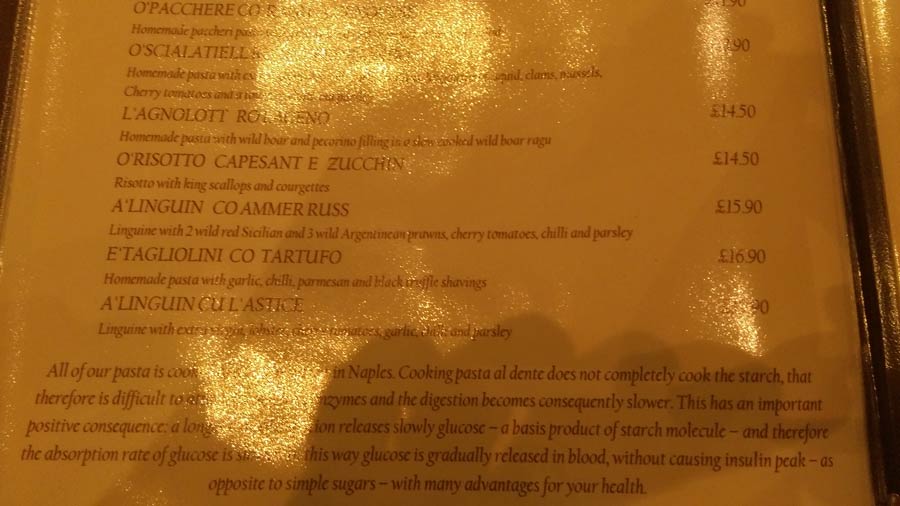 The Burrata
I picked from the menu: Burrata cheese and Parma ham as a starter (a dish which is originally from Puglia), Courgette Scallops Risotto and a pizza with Friarelli and sausage. was pretty fresh and juicy as Burrata should be, while the ham wasn't freshly sliced. I like my ham to be sliced on the fly just before serving; you will be surprised how the Parma ham changes her texture becoming dryer minute by minute.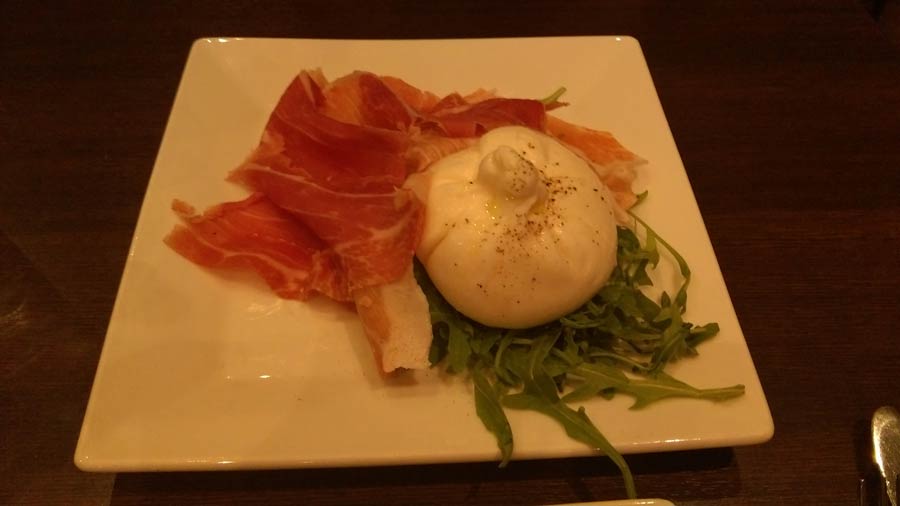 Risotto Aubergine
and scallops: Presentation was quite nice with a twirled sliced courgette and scallop on top. The Risotto wasn't really tasty and, with my disappointment I couldn't taste the fish flavour of the scallops in the rise. So it was more a Courgette Risotto with "a scallop on top".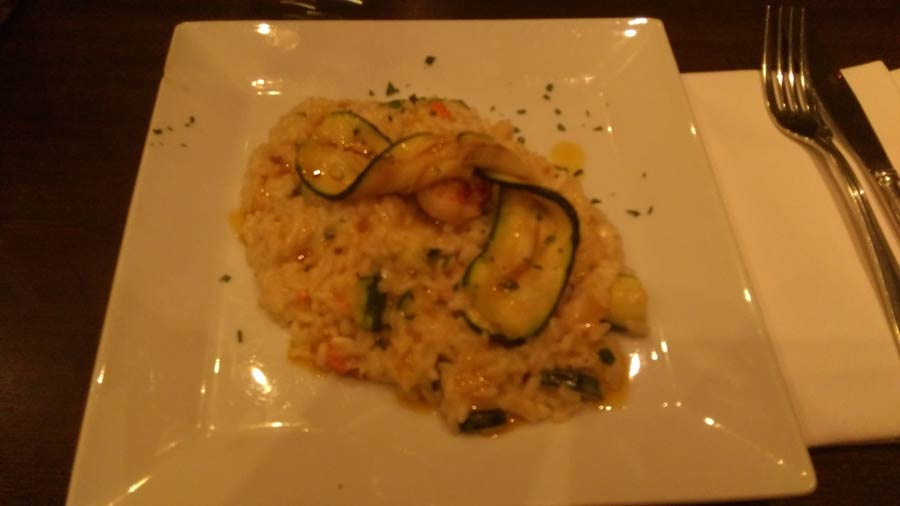 Pizza with Friarelli
The third dish was a pizza with Friarelli and sausage. They couldn't get fresh Friarelli because they are out of season so they used frozen ones. The sausage was nothing special. Over all I wasn't impressed about the pizza at all, I had higher expectations as they sell them selves as traditional Neapolitan restaurant. As you know pizza was born in Naples!! It wasn't up to my expectation. Funny and entertaining waiters , but not the best Italian food in London . [x_share title="Share this Post" facebook="true" twitter="true" google_plus="true" linkedin="true" pinterest="true" reddit="true" email="true"]