Exploring Sushi at Haruki Japanese Malaga
When craving traditional and authentic Japanese cuisine, I set out to visit Restaurante Haruki located at Avenida de Príes, 4, 29016 Málaga.
FOOD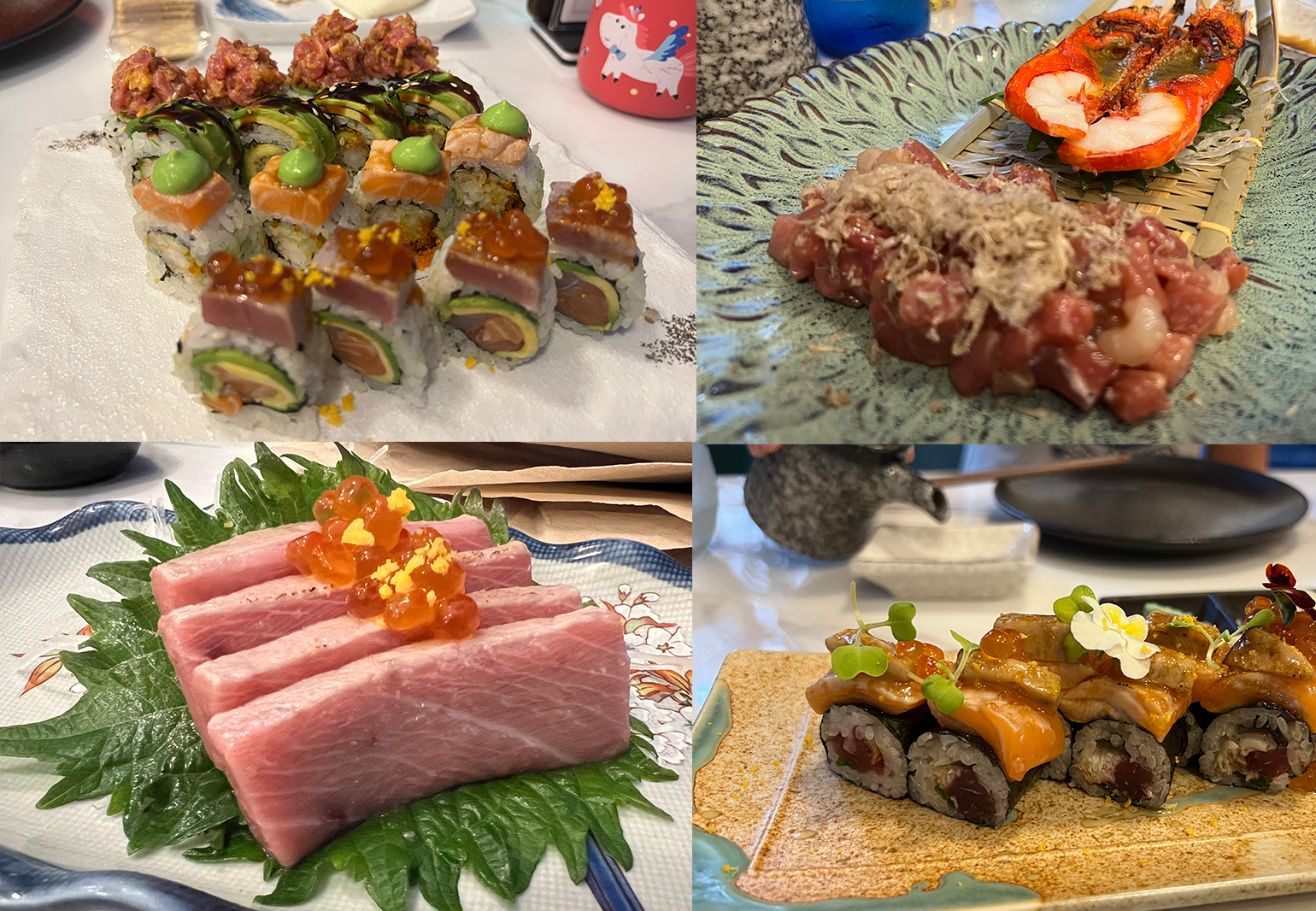 Let's dive into the culinary wonderland that is Restaurante Haruki's menu! Imagine being whisked away on a Japanese gastronomic journey right in the heart of Malaga. Brace yourself for a taste explosion as you savour each meticulously crafted dish. The Miso Soup kicks off your adventure with its comforting warmth, and the Foie Gras Scallop is a luxurious treat for your taste buds. As you delve further, the symphony of flavours in the Gyoza trio – pork, chicken, and vegetable – will have you doing a happy dance. And oh, the Sashimi – from the succulent Salmon to the indulgent Toro, it's a celebration of freshness.
Now, let's talk Uramaki Rolls. Have you ever tried the Jade Dragon Roll? Trust me, it's a fusion of taste and texture that'll leave you craving more. And for those who like it fiery, the Spicy Tuna Roll is a flavour-packed rollercoaster for your senses. The creative Squid and Eel Roll, along with the intriguing Deep Fried Roll, are like little bites of culinary art.
Nigiri lovers, rejoice! The Salmon with Ikura is a delightful dance of oceanic delights, and the Unagi with its hint of truffle is a true masterpiece. And how can we forget the Teppanyaki section? The Teppanyaki Salmon is a sizzling symphony of taste that'll have you savouring every bite.
Now, for dessert – a sweet finale to this epicurean journey. The Mochi and Green Tea Ice Cream Cake are like a poetic ode to Japan's culinary prowess.
Haruki Menu

SERVICE
The lovely folks at Restaurante Haruki know how to make you feel right at home. Their service is like a warm embrace, guiding you through the menu with a friendly smile. Prompt and attentive, they ensure your dining experience is nothing short of exceptional. Whether you're a sushi novice or an aficionado, they're always ready to answer your questions and make recommendations.
AMBIENCE

Step inside Restaurante Haruki, and you'll feel like you've been transported to a tranquil Japanese haven. The interior, carefully adorned with Japanese-inspired decor, sets the stage for a memorable meal. Soft lighting, soothing tunes, and an inviting atmosphere make it an ideal spot for a relaxed evening.
Overall
Restaurante Haruki is a hidden gem that beckons all food enthusiasts to embark on a culinary voyage to Japan. With a menu that reads like a love letter to Japanese cuisine, it's a place where flavours come alive and presentations are pure artistry. While the prices might lean towards the upscale side, the quality and experience are worth every penny. So, if you're ready to indulge in a symphony of tastes that celebrate the essence of Japan, make your way to Restaurante Haruki – where every bite tells a delicious story.
Enjoy your meal!!