Game Restaurant: A Classic British Experience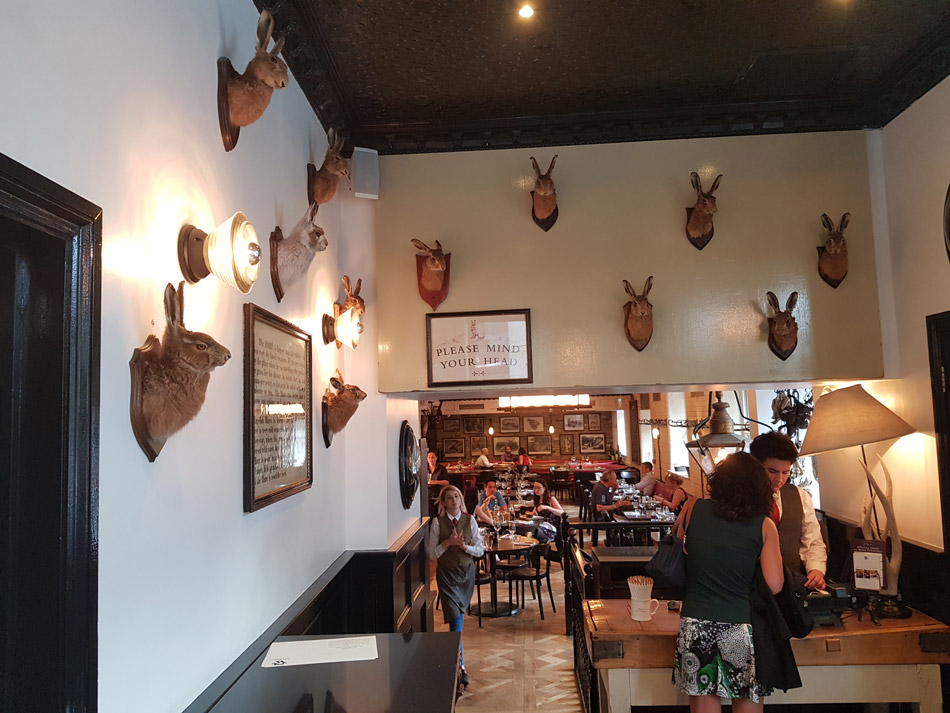 The Jugged Hare Pub & Restaurant is a quintessential British dining establishment located in the heart of Barbican, City of London. With a cozy and traditional pub atmosphere, it's the perfect spot for a hearty meal and a pint of ale.
The Jugged Hare serves up classic British fare, including dishes like fish and chips, bangers and mash, and shepherd's pie. For those looking for something a little more unique, the restaurant also offers a selection of game meats, such as venison, rabbit, and pheasant. The food is made with locally-sourced and high-quality ingredients, ensuring that every dish is delicious and authentic.
A good restaurant experience is a compelling reason to invite friends to share in the enjoyment. The Jugged Hare, located on Chiswell Street, London, became that place for me. Renowned for its excellent game servings, I had high hopes as I introduced my friends to this establishment. Sadly, our anticipation of a great meal was soon overshadowed by a disappointing palate experience.
The Jugged Hare – Steak with fat fries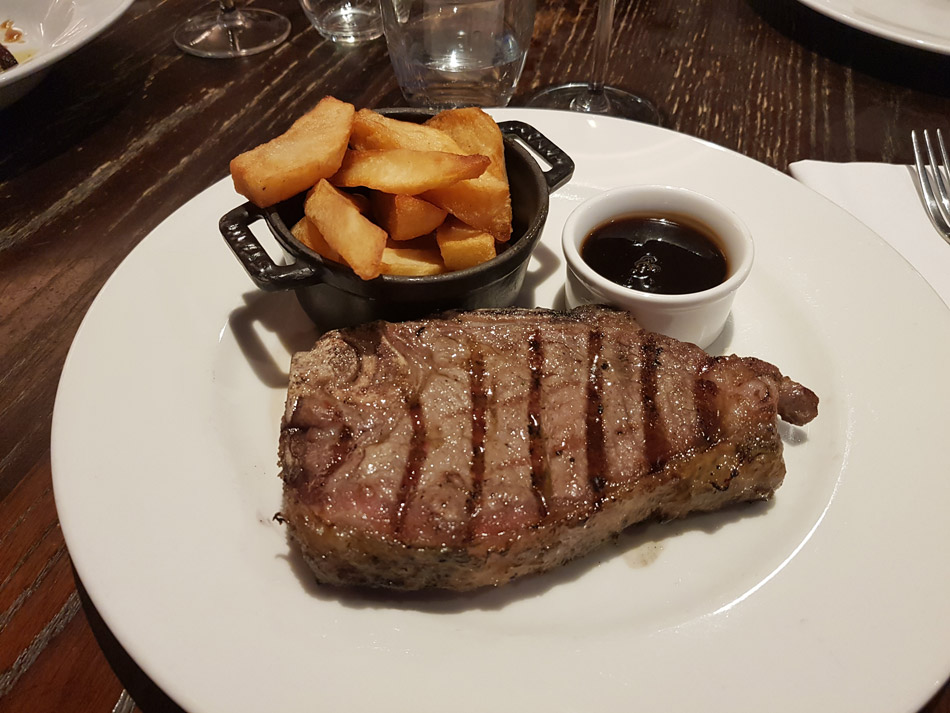 For my main course, I opted for a medium-rare steak. While the waiting time was reasonable, the charming ambiance of the cozy restaurant and pub couldn't mask the disappointment that followed. The beautifully presented steak initially seemed promising, arousing my taste buds for an exquisite meal. However, the first bite revealed an unexpected anomaly. Though the meat itself was nice and tender, it didn't meet the expectations of my discerning taste buds. The grilled outer part had an off-putting aftertaste, possibly due to being burnt or improperly cleaned. At £32 per steak, this was a letdown that couldn't be overlooked. The prices on the menu should always deliver an excellent dining experience.
Pie with a Soggy Surprise: An Unfulfilling Choice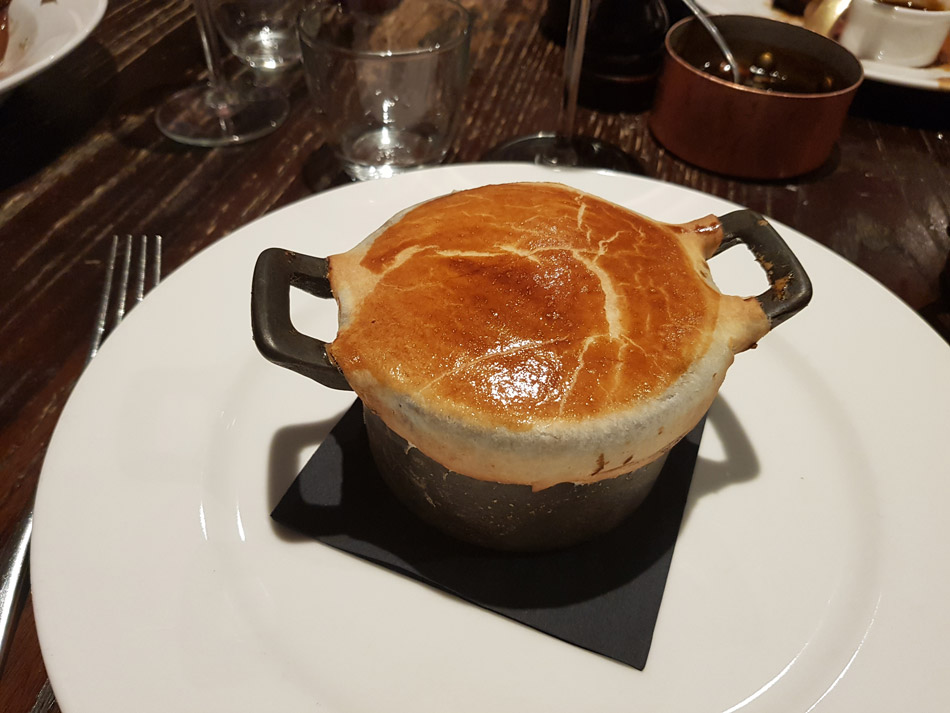 Disheartened by the steak, I decided to reorder, this time opting for the wild boar pie. While it was attractively presented with a well-baked crust, it failed to impress. Despite being reasonably tasty, the pie's interior was disappointingly soggy. The lack of the usual pie consistency left me dissatisfied with its contents. Even the decorative animal heads on the wall lost their appeal. I couldn't help but wonder if the restaurant/pub was under new management or if there was a new chef in the kitchen.
Declining Popularity: Clues from the Empty Tables
Having been a popular pub for years with a staple menu, The Jugged Hare seemed to be losing its allure. The fact that it wasn't packed at seven in the evening could be a sign of a decline in both cuisine and service. Unfortunately, one person's negative experience can have a ripple effect, influencing the impression of an entire establishment.
Lackluster Service: Pushy and Intrusive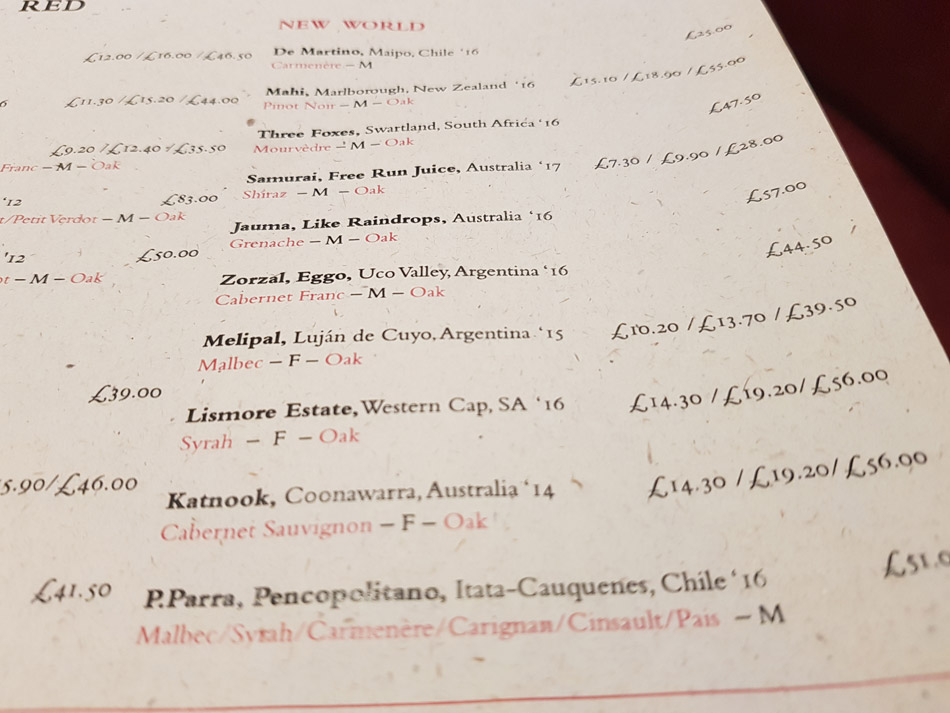 Amidst the disappointment, the wine list provided a silver lining. It featured a variety of exquisite wines from around the world, making choices difficult yet exciting. Prices ranged from £3 to about £51, catering to different budgets. Our selection, the £39.50 Melipal Estate wine from Argentina, proved to be an excellent choice. This full-bodied red wine, while strong, delighted our palates and compensated for the unexpected letdown.
Wine List Redemption: A Saving Grace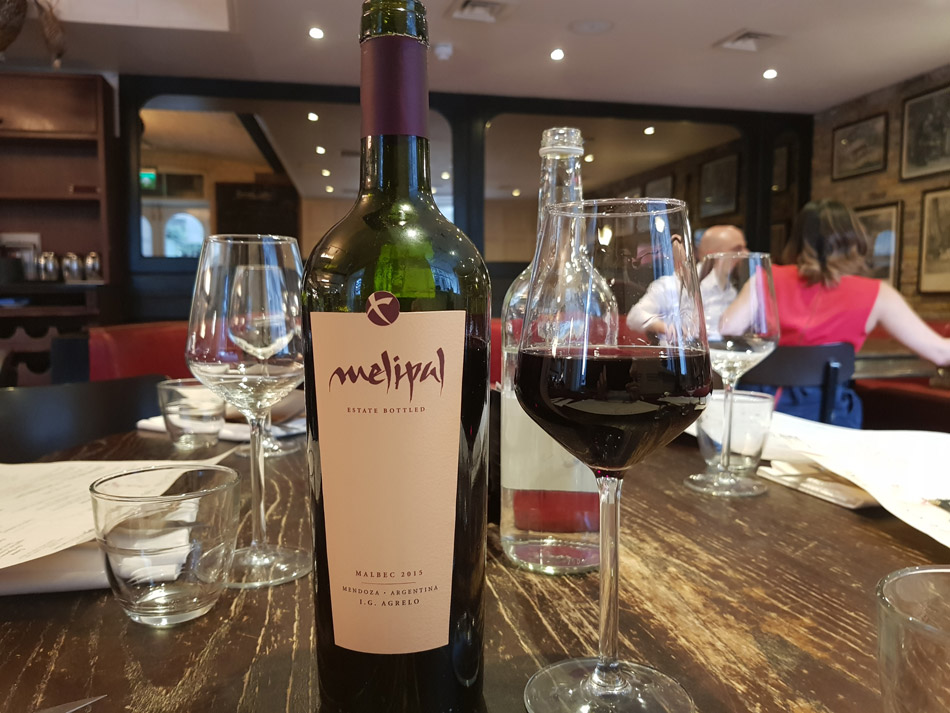 Our £39.50 Melipal wine was an excellent choice, I must say. There were a number of good wines on the list, making for excellent choices. Our choice was the Melipal Estate wine from Argentina. The wine was a wonderfully full-bodied red wine. It was a bit strong, but it was excellent on the palate. As I said, it made up for the unexpected bad experience.
Service
Regrettably, the service failed to improve the overall experience. While it's expected that waitstaff keep a watchful eye on their tables, our waiter crossed the line into being pushy and overly attentive. One's enjoyment of a meal is enhanced when the waiter is attentive yet unobtrusive. However, in this case, the waiter seemed eager to pour wine and open additional bottles without being prompted. This level of service differed from my previous experiences at The Jugged Hare.