Brief history
In September 2003, Ark Fish Restaurant was opened by Mark, which at present is the main eatery claimed and is kept run by Faulkner Caterers at the Billingsgate market. John Faulkner consistently kept up that fish ought to be purchased firstly on quality premise and besides on cost and he likewise ingrained this in Mark. Mark buys his fish day by day from Billingsgate Market where the lion's share of fish comes in daily via plane from Iceland. Ark Restaurant prides itself on being a family run business. A portion of the staff who were initially enrolled at Seashell and Faulkner's are as yet working with Mark and his family today.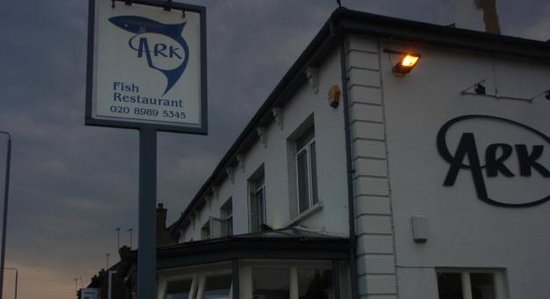 Ambiance
The ambience of the Ark Fish Restaurant was a bit noisy to my preference. If the restaurant is catering to families, it must have proper planning of their table setting in such a way that other customers are not left disturb. As a review from a customer to the other customer, I would say that I didn't like even for once this noisy environment. Not only was the place hushed-up but it too bright for my taste as well. Everything was heightening my senses; it felt like the brightness, and the noise alone would ruin my experience even when the food hadn't arrived yet.
Service
The service as very much paring, there was a hustle and bustle in the restaurant, sometimes two servers would have come to be in attendance at a single table. There was no planning and flow in the service. It was underwhelming because I was looking forward to visiting this place. There is no reservation system; it can get annoying if people have to stand at the bar waiting for their table.
Food
I had three Courses here at the Ark Fish Restaurant:
Fried Whitebait:
the batter of the whitebait was too much thick, and it had a floury taste in it. But it was fried to the point of dark colour, where it should not be
Scallops
with garlic sauce: the scallops were very much tasty, and the sauce was good as well, but it was not presented that well as it should be. The presentation was not great which made the dish look less appetizing.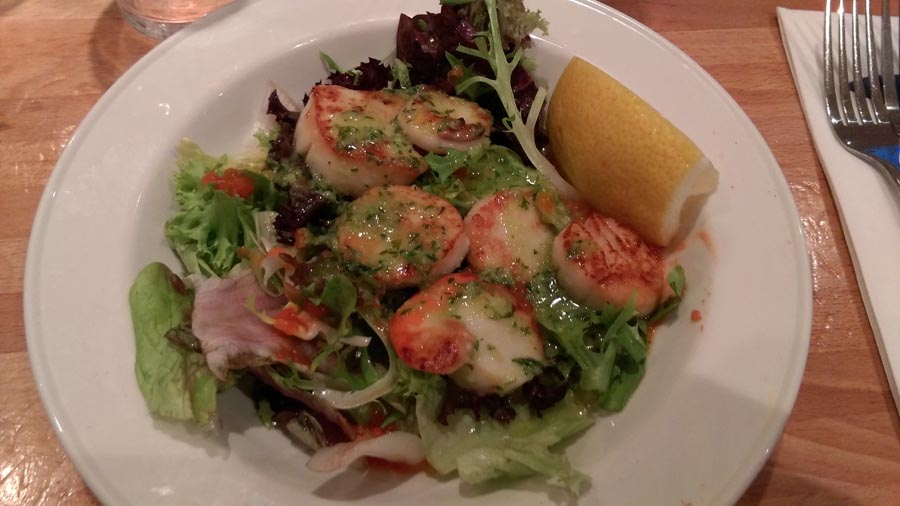 Lemon Sole:

the lemon sole was delicate, it lacked something in its taste which should have given it some unique sparing grilled flavor. This is the reason it was not tasty to my buds.

lemon sole

Meringue:

the meringue was in good representation, but the taste was not very much unlike. It felt just fine to me.

meringue
Overall:
I think overall my experience was just fine. The things that are necessary to make the restaurant rate even three stars include good ambience and service with good food. To me the food was alone was better but the service and ambience left a sour taste in my mouth. They should make their dishes more unique to give them the sparing taste that I felt the lemon sole lacked in my food. It was their main dish, and it lacks something that makes it exclusive. Along with this, the restaurant should also work on setting their service right accordingly. If the noise and brightness are not enough to disfavour the choice of coming here, the service will surely do that.