The Big Easy Bar.B.Q Canary Wharf Review
Address:
Crossrail Place, London E14 5AR, United Kingdom
Reservations: https://www.bigeasy.co.uk/reservations
Uniquely stands out as it is surrounded by the towering glass buildings of Canary Wharf. Being the most recent opening of Big Easy restaurants, this nautical themed restaurant brings you an American Gulf Coast experience with lobster cages, ropes, dim boat style lighting and American Blues music. You will be immersed in a fisherman's atmosphere.
The Big Easy Food
Lobsters and bbq.
For my meal I ordered the Lobster Fest; a whole lobster with hollandaise sauce on the side complemented by fries, salad and a draft beer. I was a little disappointed that the meat from the body of the lobster was on the chewier side; however, the meat from the claws was more tender. It was good, but certainly not the best I have tasted. The beer was rather bland on its own, but it paired quite nicely with the flavourful food.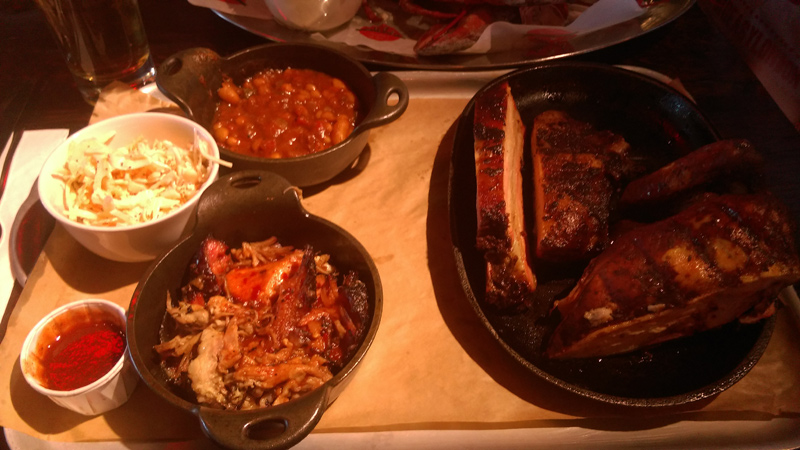 My Wife ordered the "Taste-O-Rama", which is a meat sampler combination of; Carolina pulled pork, pit-smoked Bar.B.Q chicken and dry rubbed St. Louis pork ribs. The Taste-O-Rama was served with cornbread, fries and a dish of brown beans and sweet, red peppers. The pulled pork was rather good. The chicken; however, was overcooked and dry, it would have been better if paired with a sauce to mask the dryness. The pork ribs were okay, not great… but passable. The glory in this dish was the beans, this was quite a tasty side.
Based on previous experience I chose to forgo the dessert, as it appeared to be more about quantity rather than quality.
The Big Easy Service
The service was quite good and the waiter was accommodating to any changes you would like to make. There was clearly an attempt to please you. The wait times were also reasonable at approximately ten minutes for your meal.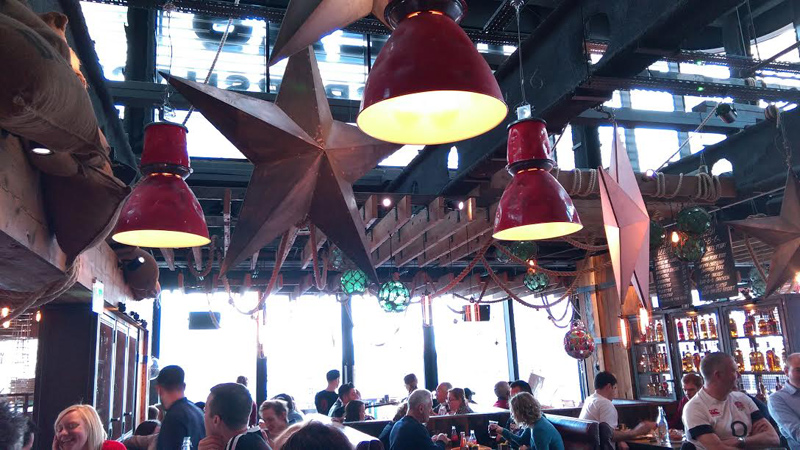 Conclusion
Big Easy is an enjoyable place to go if you are looking for casual dining with a group of friends and you bring your appetite. It is a good value for your money, show up hungry and enjoy a very filling meal for a reasonable cost.
[x_share title="Share this Post" facebook="true" twitter="true" google_plus="true" linkedin="true" pinterest="true" reddit="true" email="true"]