Boundary Rooftop Shoreditch London
Boundary Restaurant, in trendy Shoreditch, is a beautiful rooftop terrace restaurant. Who doesn't love to have dinner with a view? Although Boundary gives the option to a traditional restaurant on the ground floor, I booked my table at the Bar Bistro on the rooftop to enjoy the fantastic scenery.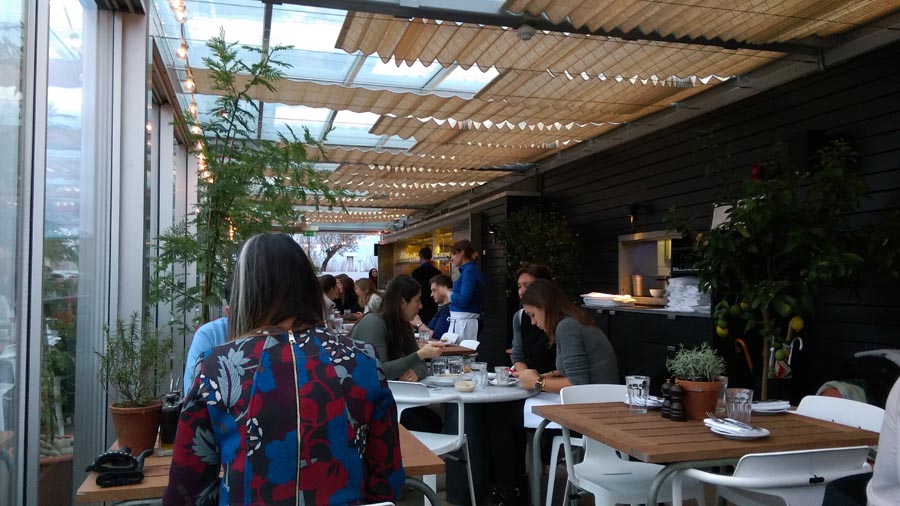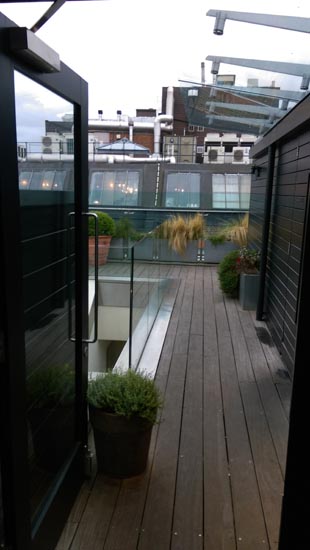 As you walk out of the lift, you will see a big, outdoor, wood floor patio. Within the middle is a modern conservatory with the bistro's main dinning area. The whole place is decorated with lemon trees and rosemary plants, which gives the bar a fresh and Mediterranean feel.
Menu
Looking at the menu, I got tempted by the fruit de mer platter. This platter consisted of a selection of oysters, muscles, clams, prawns and crab (£20).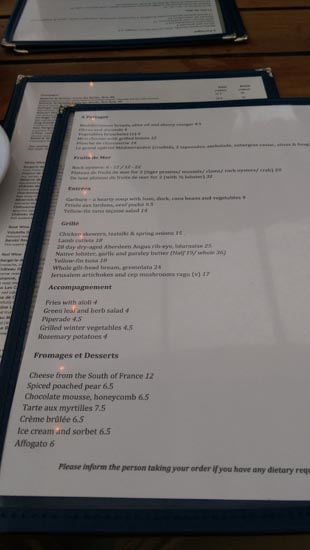 Main course
The platter is served on a bed of ice cubes as all of the seafood is previously boiled then, apart from the oysters and crab, is served cold. I have had a similar fish platter in the past; however, this was one of the worst platters I have ever tasted. The shellfish, besides not looking all that appetizing, had a taste of fish that has been kept in the fridge for days. Clearly, this was not "fresh" shellfish. The prawns were also a not up-to-par as they were tasteless. The only thing on the platter that was enjoyable was the oysters.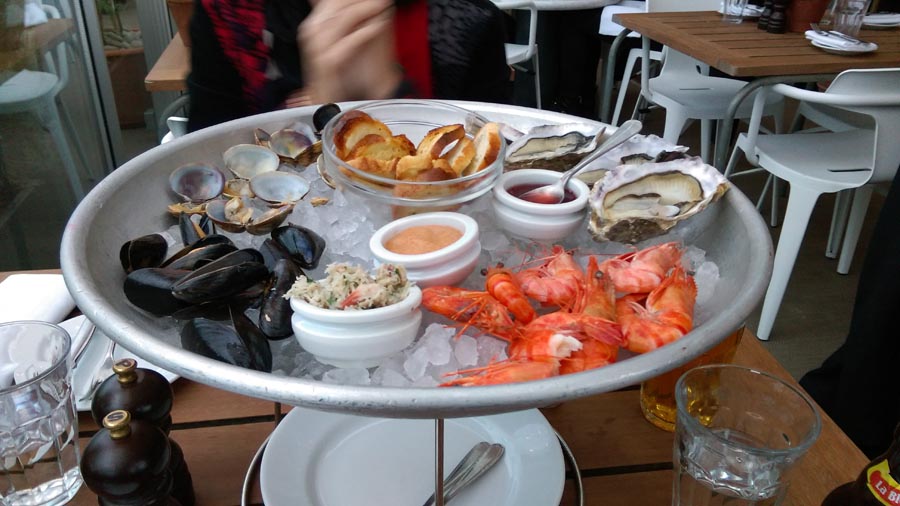 I was very displeased with my meal; as a result, I called the manager over and let her know that I didn't appreciate the platter. She kindly asked me if I wanted to try something else on the menu, "on the house", to compensate for the bad experience. I choose to try a dessert to sweeten up my "bitterness" over the bad seafood, but without much luck.
Conclusion
The restaurant is in a fabulous location with a wonderful terrace. The service; however, is not particularly attentive and knowledgeable. As far as the food goes, it was lacking flavour and attention. Would I go back again? I suppose, on a warm and sunny day, I would try Boundary Restaurant again simply to experience the terrace once more. It is possible that I may be luckier the next time around. [x_share title="Share this Post" facebook="true" twitter="true" google_plus="true" linkedin="true" pinterest="true" reddit="true" email="true"]