Seafood straight from the sea.
Restaurant located south of Sicily in a city called Sciacca, right in front of all the fishermen's boats of the harbour.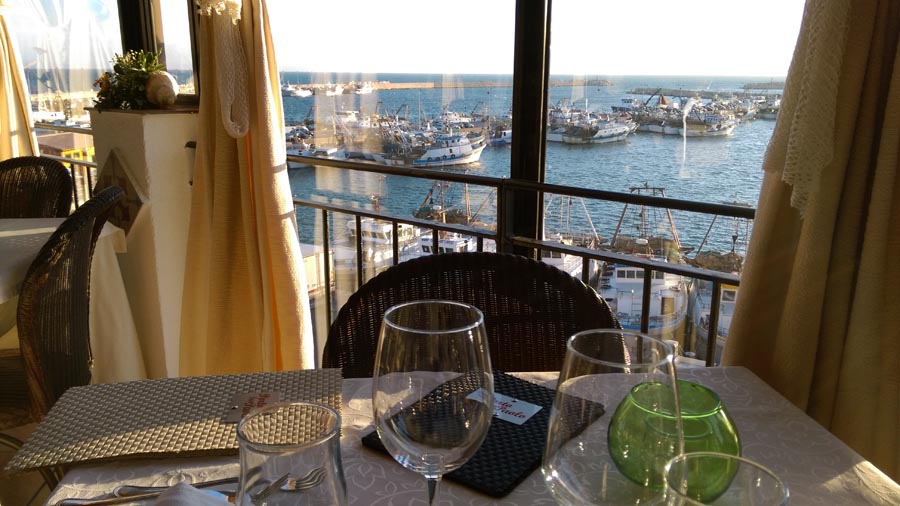 The restaurant has a lovely view across all of the harbour, and a roof terrace where you can have your meal in the summertime. This is one of the more upper market fish restaurants in the city, but you can have a starter, main course and glass of wine for 35 euro.
The menu
Mainly offers fish, but also a smaller selection of meat and pizza. I went without any hesitation for a three coarse fish dinner and a small carafe of house white to drink, not particularly "inspiring".
Starter
Prawns in mary rose sauce, seafood arancino, small deep fried squids and tempura king prawns. The octopus was quite fresh and tasty, not a big fan of prawns with mary rose sauce. Arancino was a good variant of the traditional Sicilian arancino with tasty fish filling. Crispy, warm, fried squids were delicious with just a squish of lemon on top. Big prawns were fresh and juicy, I could taste the sea, and were pretty good, dipped into a lovely avocado sauce made also with Pendolino tomatoes and onions. Vote 7/10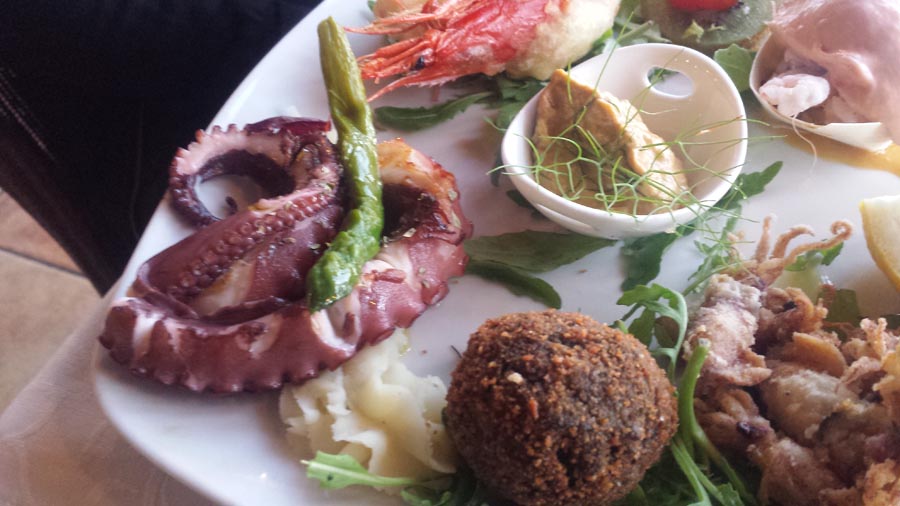 Pasta
Sea urchin Linguine. This is one of my favourite dishes, which I crave every time I come to Sicily. The sauce wasn't particularly rich, I would have expected the chef to be a little bit less stingy with the sauce, and produce a little bit more in order to have every linguine covered. But Sea urchins were fresh and I could taste the flavour of the sea from the linguine. There wasn't enough sauce to create a full-on taste, so I give a Vote of 2.9 out of 5.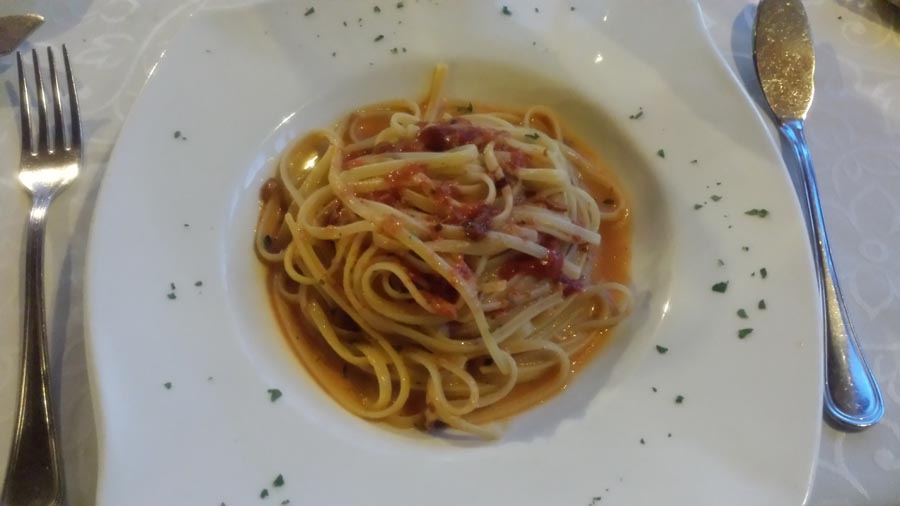 Main coarse
Mixed grilled fish platter, with swordfish , king prawns, crayfish, calamari. Well cooked fish apart swordfish which was slightly too dry, but overall, I enjoyed my grilled fish. Vote 3/5 This was a pretty good experience, food is always fresh every time I come to Porto San Paolo. One thing I noticed, is the service, little bit less caring compared to the previous visits. Little things such as; cleaning tables in between courses or giving a refreshing towel to clean hands at the end of the meal. slightly too relaxed.. Vote 2.2 / 5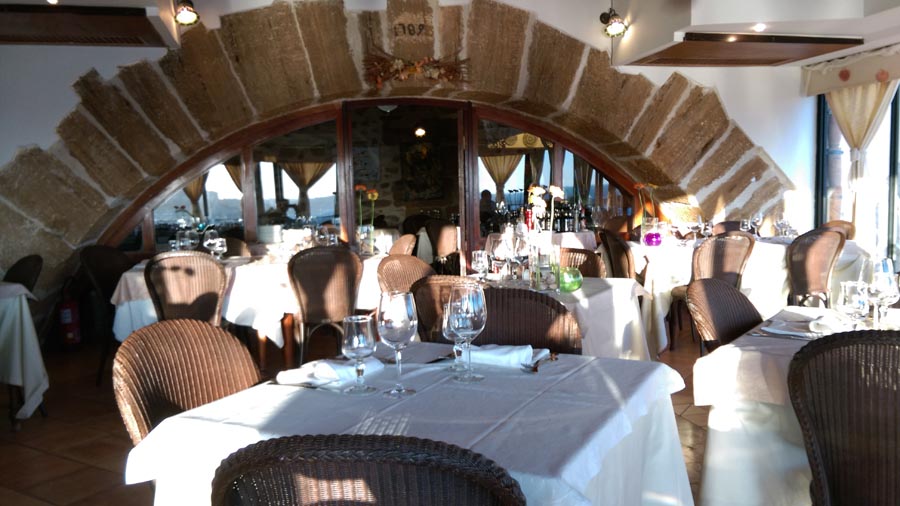 I would definitely recommend a visit if you decide to visit south of Sicily. Final vote 4/5 [x_share title="Share this Post" facebook="true" twitter="true" google_plus="true" linkedin="true" pinterest="true" reddit="true" email="true"]