Gourmet English pub with Czeck twist.
After my visit to
La Chapelle
a few months ago, I thought it was time to pay a visit to the HOP "Pub" of the Galvin brothers, near Spitalfields market.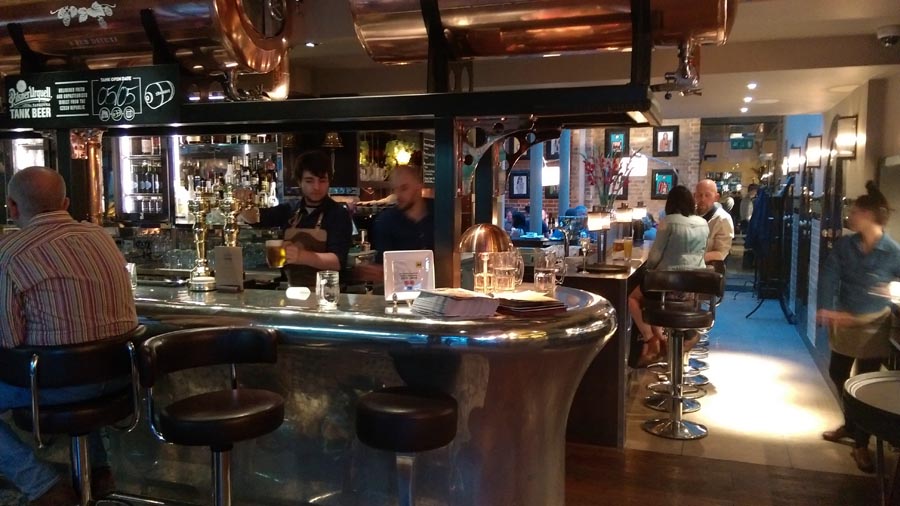 Once you step in the "HOP" your attention goes at the Pub counter, where a big, beer, copper, tank, hanging near the ceiling, gives a warm eastern pub feeling to the room. The waiter, wearing a traditional "Czech Republic " leather apron, greeted me and took me to the table, where I sat down for my dinner. My table was near the side entrance of la Chapelle, the room is actually an extension of the Chapelle main building, with roof glass and wall.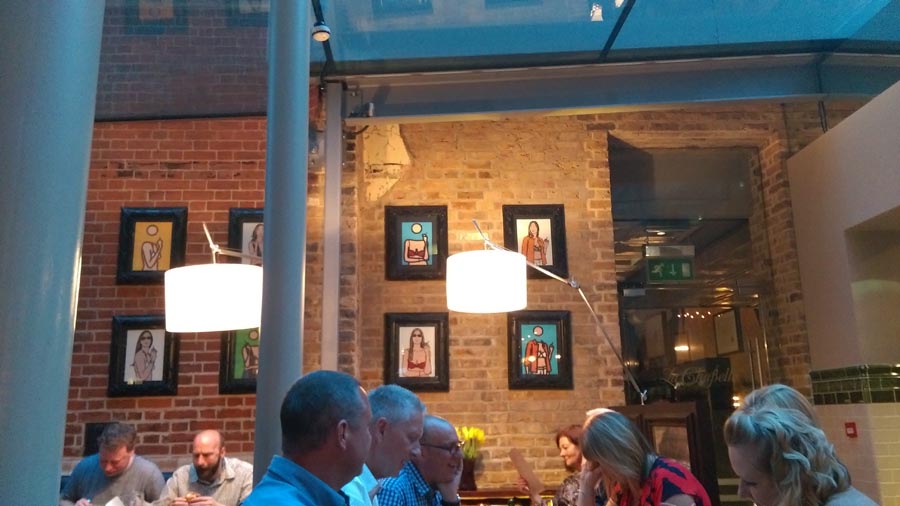 Menu
The menu doesn't provide a long list of dishes, which is good! Long menus say to me, "Most of our food is not fresh and it's already prepared and probably frozen!" The list has mainly pub food with some Galvin twist, like Steak Tartare, one of my favourite starters. Without any hesitation I ordered the Steak Tartare and Sirloin Steak as a main course, accompanied with a nice pint of house beer.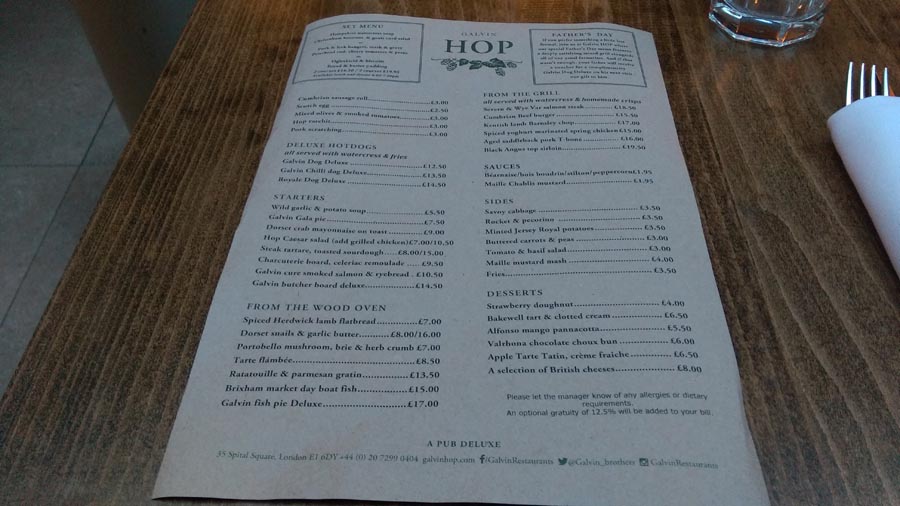 Stake tartare
All the ingredients and meat had already been mixed in a nice cylindric shape, with the typical egg on top. It was Pretty tasty but for my taste, slightly too sweet. I will give it 6.5/10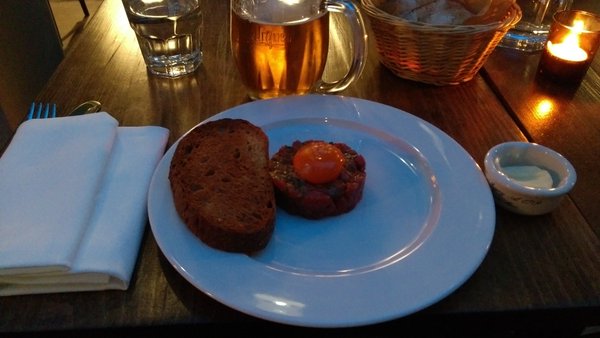 Sirloin steak
Nice piece of meat served with few crisps homemade cut and fried, nice additional touch. At first bite the meat has a good flavour, but it wasn't tender as I hoped, quite chewy. Maybe it's my fault because I built such high expectations over the past years. Every time I visit one of Galvin restaurants, they always went a step ahead to overcome any disappointment and excel as a restaurant, offering one of the best culinary experiences in the London scene.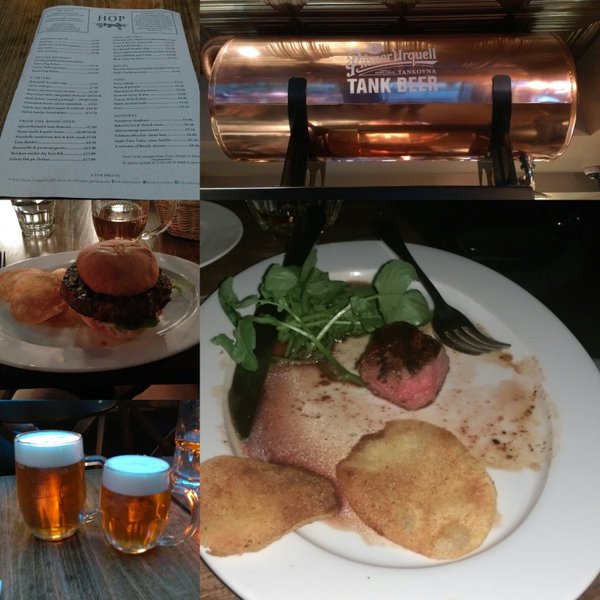 I asked the waiter to change my steak, but unfortunately, the second one was tough as the first. The steak wasn't being added to the final bill. I will give 2.4/5. First Galvin disappointment in 4 years. [x_share title="Share this Post" facebook="true" twitter="true" google_plus="true" linkedin="true" pinterest="true" reddit="true" email="true"]
Save
Save