When craving traditional and authentic Italian cuisine, I set out to visit Trattoria Mondello located at 36 Goodge St, London W1T 2QN. As a family-owned establishment, I anticipated a cozy ambiance and exceptional service. However, my experience inside the restaurant left much to be desired. At first glance, Trattoria Mondello resembled more of a pub or café rather than a restaurant. With an Italian flag proudly displayed and a few outdoor tables, it exuded a sense of traditional trattoria charm.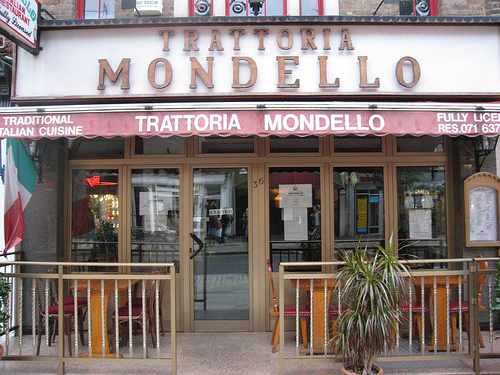 Food
Choosing my dishes didn't take long, but unfortunately, it took an excessive amount of time for the waiter to take my order. Regrettably, the food that was presented to me did not live up to my expectations.
Avocado with Crabmeat:
When ordering a dish specifically labeled "Crabmeat," one would expect to receive exactly that. However, the avocado with crabmeat served at this restaurant left me perplexed. The avocado was disheveled, and instead of real crab meat, it was smothered in a thick sauce that tasted fishy. The presence of actual crab meat was barely discernible, leaving me disappointed with this dish.
Seabream
Opting for a grilled seabream, I was surprised to receive a fried variation. The dish also featured roasted potatoes and over-boiled peas and carrots, lacking flavor and resembling a generic pub fare. As I examined the dish, I couldn't help but think, "Seriously?" While the fish itself was fresh, it sorely lacked the most important aspect: taste. I sampled a piece of potato but left the remainder on my plate.
Coffee
After the underwhelming meal, I ordered a coffee accompanied by a Sicilian cannolo. Compared to the previous dishes, the coffee was relatively better. However, the cannolo fell short as it was disappointingly soft instead of delightfully crunchy.
Service
The service was a complete disaster. After being seated, it took the waiter approximately 10 minutes to acknowledge my presence and take my order. Furthermore, when I requested the bill at the end of the meal, it never arrived. Frustrated, I had to stand up after waiting for an additional 10 minutes to confront the busy waiter. Finally, when he attended to me, he audaciously asked whether to include the tip in the bill—a request I declined due to the lackluster service.
Ambiance
While the outdoor atmosphere seemed promising, the moment I entered the restaurant, my positive expectations evaporated. The tablecloths appeared unclean and unchanged for quite some time. Though the setting vaguely hinted at a traditional trattoria, it fell short in creating an inviting ambiance.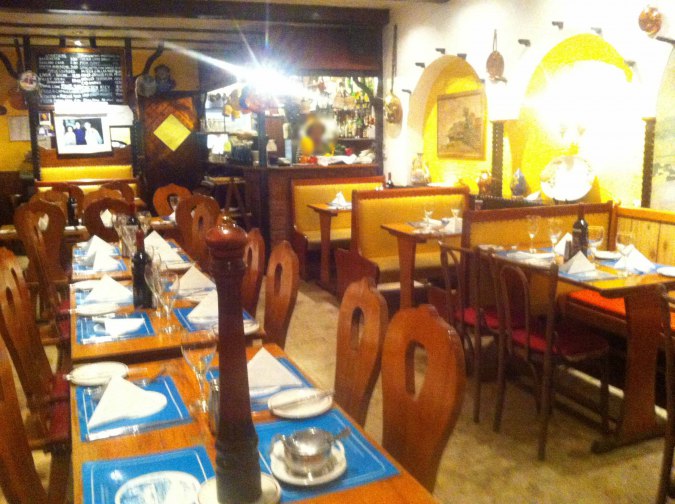 Overall
It is with certainty that I declare I will not be returning to Trattoria Mondello anytime soon. The food failed to meet expectations, and the service was a disappointment. From overcooked dishes to poorly maintained tables, I struggled to find anything positive about my experience at this restaurant. It was an unfortunate encounter that left a lasting impression of dissatisfaction.