Marina Meze Grill
Marina Meze Grill is located in the interior of Woodford Green. It is a Mediterranean restaurant which offers a diverse menu of home cooked and seasonal food. It is a part of Mediterranean restaurants chain across London. Marina itself had its first franchise opening on the Southern coast of Turkey about a decade ago. The envisioned to bring the flavour and feel of the Mediterranean to Essex.
Menu
They offer a large menu, a very long list to choose from. I never fancy large menus, it is never a good sign. Looking at a large menu the phrase, jack of all trades, master of none, begins to echo in my head.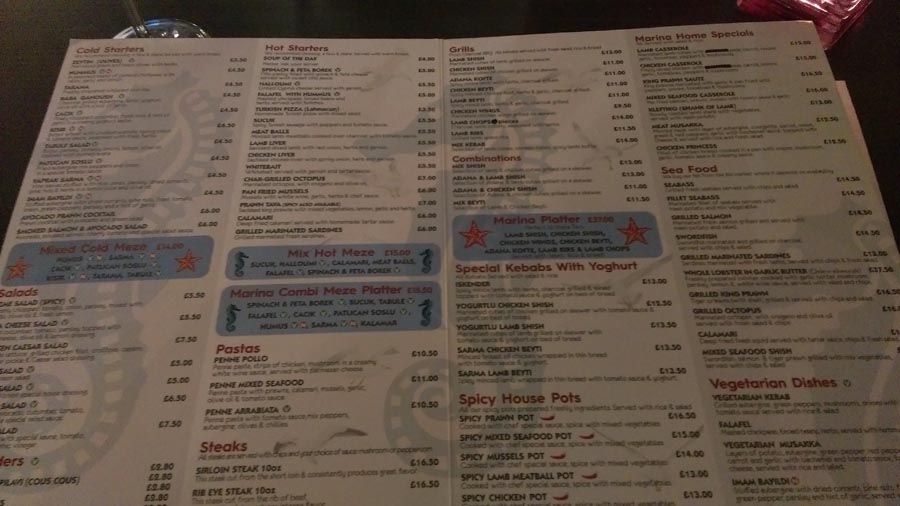 Food
At a Mediterranean restaurant and up for something true to the region's flavour. I placed an order for sea bass, mixed kebab and their special dish, a serving of the Marina Combi Meze. Going through the long list on the menu card, looking for rich Mediterranean denizen this is what I could offer myself for a meal. Marina Combi Meze was alright. I am not very sure if I expected anything more from it. It was something native Mediterranean that I tried and was pretty alright for that matter. It did give a taste of a home cooked dish very notably.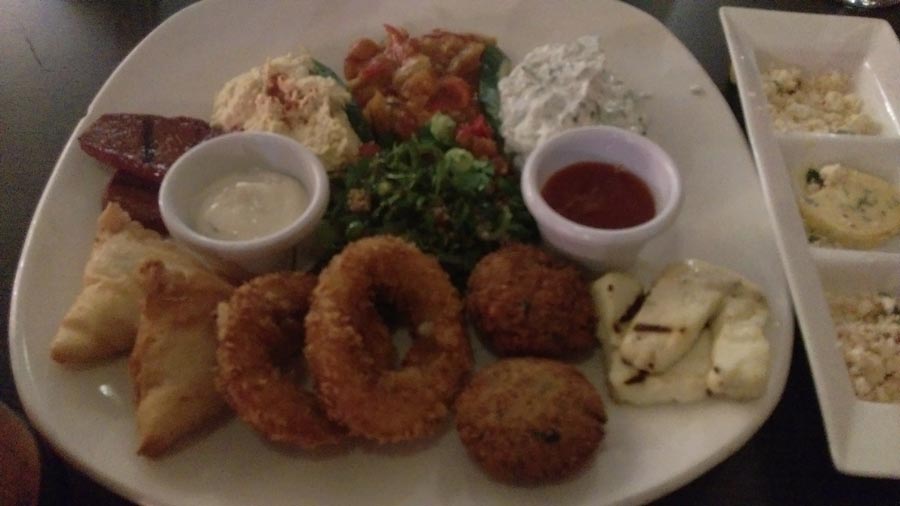 Starter
The mixed kebabs were cooked fine. The meat was pretty decent I would say, something more Mediterranean which I could have fancied having chosen to dine at such a restaurant. The serving was fine as well.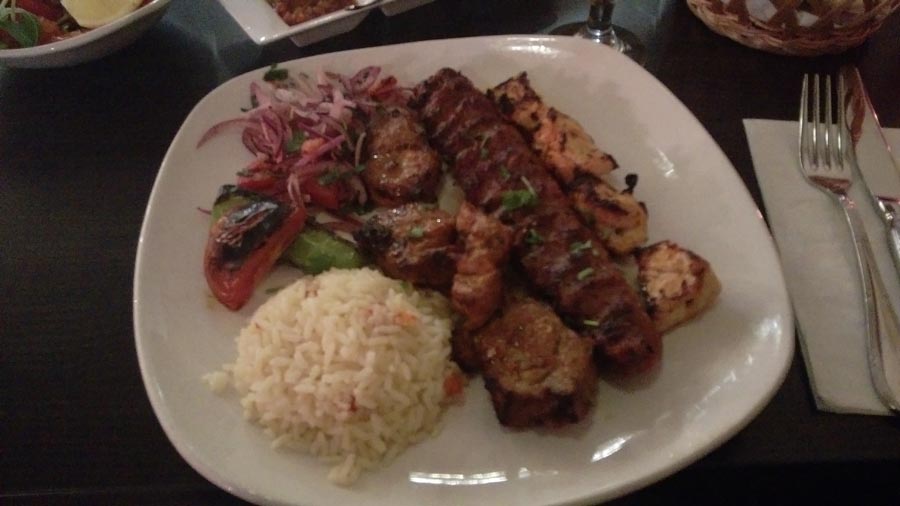 Main course
The sea bass was a big disappointment. I cannot really say if I had higher expectations from the chef because it not only tasted bad but it had broken bones inside. The last thing you want in your sea bass is broken bones, it spoils the taste anyway. I did not enjoy the fish.
Ambiance
I had expected to experience a Mediterranean outlook going by everything I had heard about this place. I, however, found it to be vice versa. The setting is something not very Mediterranean and the décor isn't nice either. The place is very noisy. It wasn't a very relaxing music for me, listening to the dance music being played in the background instead of a soothing soft tune that one would fancy the tranquil of.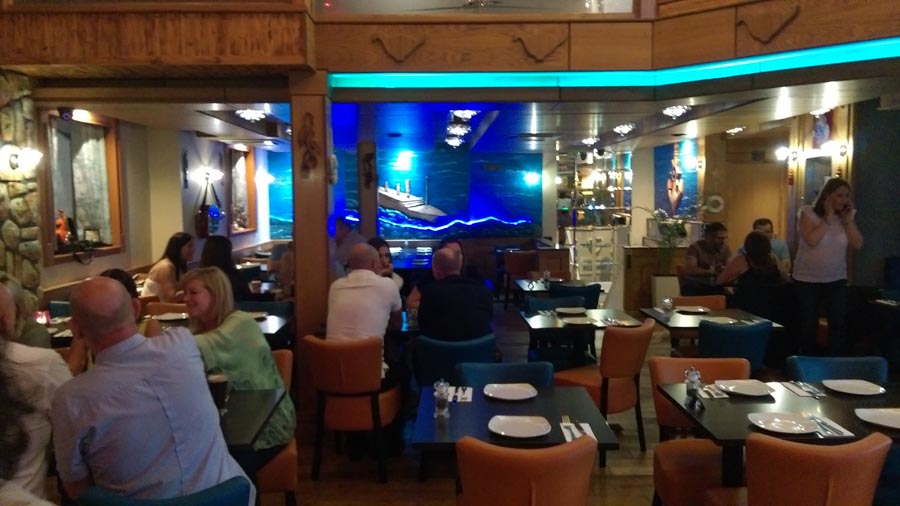 Service
The food was not good, it was a big disappointment but the service was good enough. The waiting staff was on the heels and very quick at work. They were polite and courteous as well.
What I Paid
The prices are fine. I paid a sum total of £53.75 for my course which included a Diet Coke as the complimentary soft drink and one small water bottle. I say they charge rather decently for Mediterranean food in London.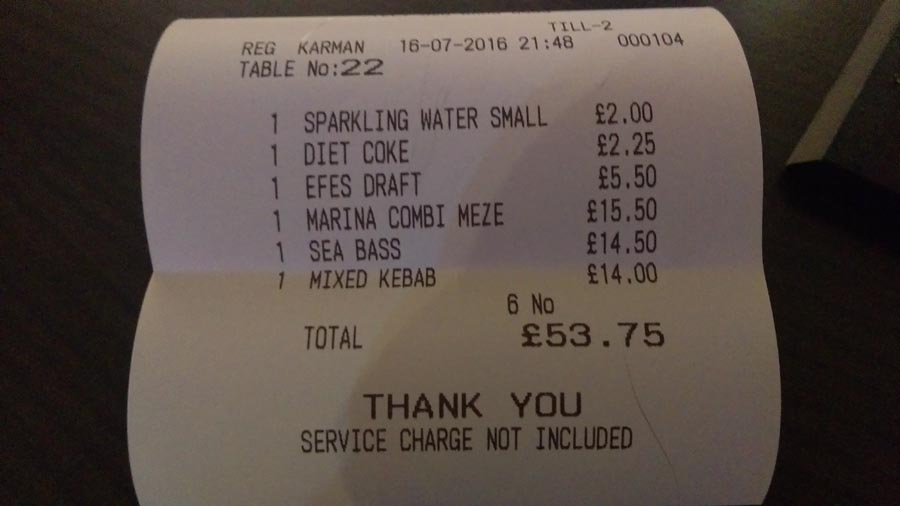 Overall
The overall experience given wasn't a pleasant. The atmosphere was not pleasing and the food wasn't as good as tempting the long menu card seemed at first. I would not dine at this place again for certain. If there was one highlight to be noted, it was their fast and polite service. There was nothing more appreciable per my experience.