A French corner in East London
in East London is a small French restaurant/bistro only a few minutes walk from Snaisbrook Tube Station on the high street. With a few tables before you reach the door, it is a pleasant place to sit outside on the terrace and enjoy a meal on a sunny day. The interior of the bistro is a minimalist design, with plain brick, wood flooring and long benches and tables.
On the menu, you will find pretty much everything you would expect from a bistro in Paris, but with a little British twist.
I arrived at the bistro looking to satisfy a craving for a nice Sunday roast; however, I could not say no to a tempting Steak Tartar as a starter. Of course, I still ordered the roast as my main course to appease my craving.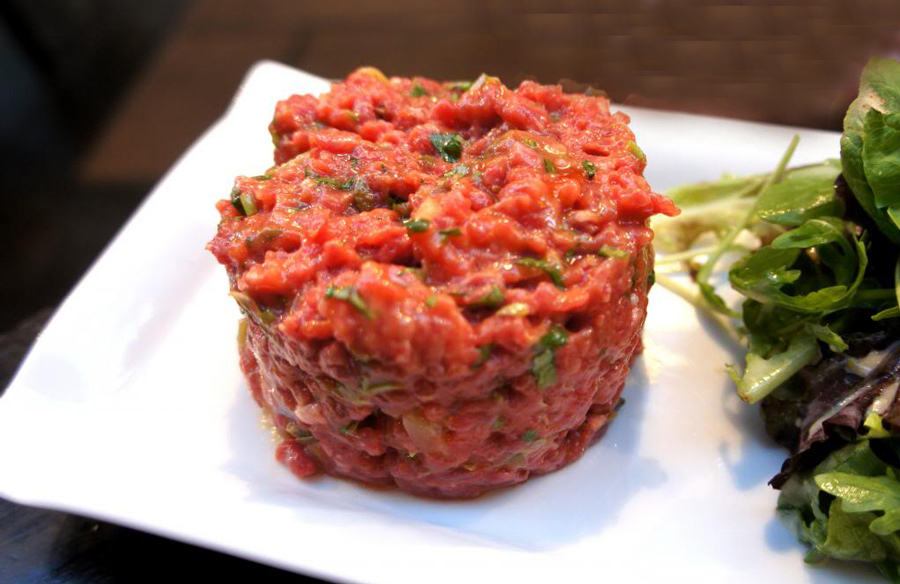 Steak-Tartare
The Tartar is already mixed at this bistro; there are some places where they allow you to prepare it yourself or that the waiter will prepare it for you. Personally; however, I prefer when it is premixed allowing time for the meat to absorb the ingredients and flavours, it is much tastier this way. The Steak Tartar was very good and quite flavourful. There was just the right amount of capers, giving the meat a good kick. The meat itself was very tender.
main course
the Roast Beef, arrived next. I was pleased that it was sliced thinly and not too thick. I am disappointed when I am served a steak sized slice of Roast Beef. The meat was complimented by three full potatoes and one Yorkshire pudding (the British twist I promised you). It was also accompanied by gravy and horseradish on the side. I admit that I was not wowed by the meal. Sadly, the potatoes were not very tasty. The meat with gravy itself was good; however, there is not much more to add to it.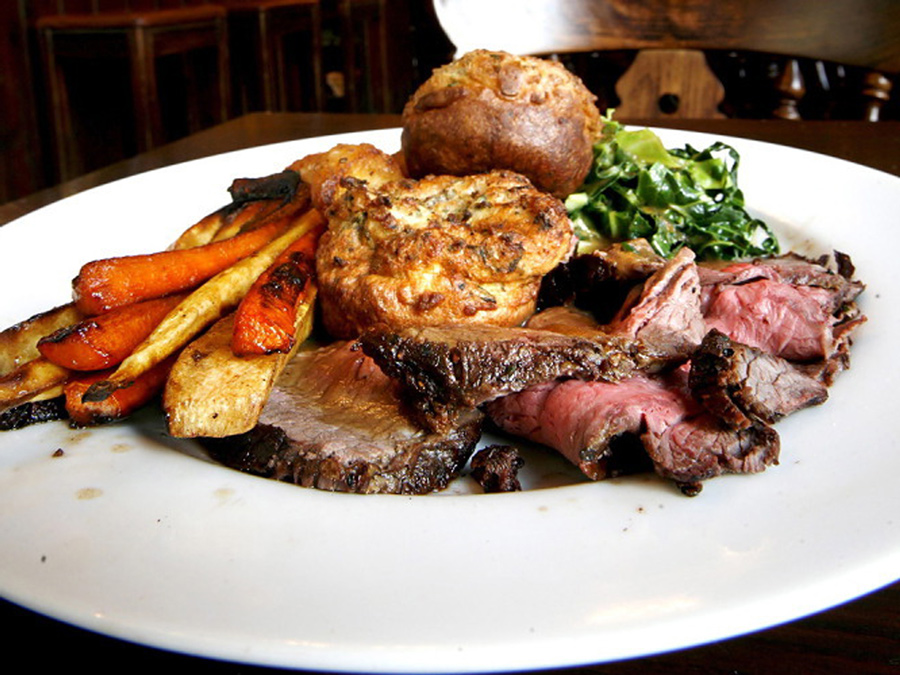 Over all
the lunch was good. I would give the Steak Tartar a 7 rating. Unfortunately the Roast Beef; however, only deserves a 6 due to its lack of "wow" factor.
[x_share title="Share this Post" facebook="true" twitter="true" google_plus="true" linkedin="true" pinterest="true" reddit="true" email="true"]