Trattoria Mondello worse Italian restaurant in Goodge St.
Posted On 23rd September 2020
With an urge to fulfill my appetite with the traditional and typical Italian food Trattoria Mondello, I went to 36 Goodge St, London W1T 2QN, where there is a restaurant that is known by the name "Trattoria Mondello". A family-owned business that is run by themselves, I had a feeling before stepping inside the restaurant that it would provide me with more of a cozy environment along with top-of-the-line service but all of this shattered while I was in there.
Trattoria Mondello from the outside gives the look more like a pub or cafe rather than a restaurant itself. You will find an Italian flag embossed at one end along with a couple of tables outside. To sum up, the general impression from the outside did not disappoint and did give the feeling of traditional trattoria!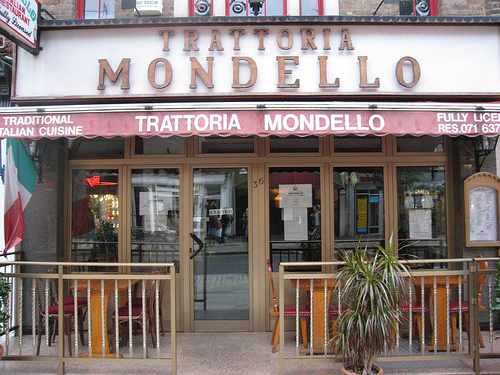 Food
It didn't take me much time to decide on what dishes I will be having that day but yes, it did take a lot of time for the waiter to entertain me and to take up my order. As for the food, I decided to go with Avocado with Crabmeat which later had to be followed by Seabream. The order did not take much time to make it to my table but it really didn't matter later because I was truly not impressed with what was presented to me.
Avocado with Crabmeat:
When you specifically order "Crabmeat", would not you expect to get the same? But instead, in this restaurant, I really do not know what they gave to me. All of my avocado was ripped and instead of putting real crab meat, they had it covered with some sort of tick sauce that had a taste of fish. I really could not figure out how much the crab was in there and in my opinion the crabmeat dish did not have much of it!
Seabream
I wanted a grilled seabream but rather what I got was fried. Other than this, the dish contained roasted potatoes and also came along with over-boiled and tasteless peas and carrots that you may find at Weatherspoon.
Having looked at the dish, I thought straight away: "Seriously!". Upon eating the fish, I did feel that it was fresh but what was the point when it was lacking the most important thing in "taste"? As for the other part of the dish, I only tasted a piece of potato and left the rest that were on my plate.
Coffee
After tasting both of the dishes, I ordered a coffee with a Sicilian cannolo. When compared to the rest of the items that I had, it was better. The only disappointing thing was the cannolo that in this case was too soft instead of being crunchy.
Service
As for the service, it was a complete disaster for me. After settling down in the restaurant, it took the waiter around 10 minutes to notice me and take up my order. Furthermore, after getting done with the dinner and upon requesting the waiter for the bill, I did not get one and eventually had to stand up after having been seated for 10 minutes and confronted the waiter who was still too busy to entertain me at once. After he did spare me some attention, I asked for the bill and to my surprise, he even had the audacity to ask whether or not to add the tip in the bill which I declined to give as what is the point of giving a tip to a dead service?
Ambiance
As long as I was outside, I expected the atmosphere to be great but as soon as I stepped in, all of those thoughts vanished. It seemed that the table cloths had not been cleaned or replaced since they got in there. As for the settings, it does give you the feel of traditional trattoria to some extent.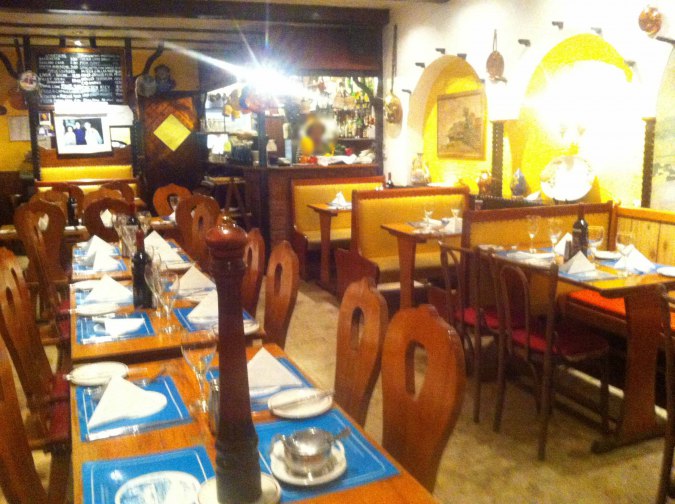 Overall
One thing is for certain, I am not going to be back to this restaurant any time soon. The food did not live up to expectations and neither did the service.
From the food being overcooked to the table that was not cleaned, I am completely clueless if I was even able to find anything positive in the restaurant. I never experience something so bad before.