Clos Maggiore | French restaurant | Covent Garden London
Posted On 26th August 2020
The Jugged Hare | Game Restaurant | London Barbican
Clos Maggiore
Clos Maggiore Just off Covent Garden is the deceptively large, split-level restaurant. Beyond the cramped area near the bar, is an attractive dinning area complete with skylight and fireplace.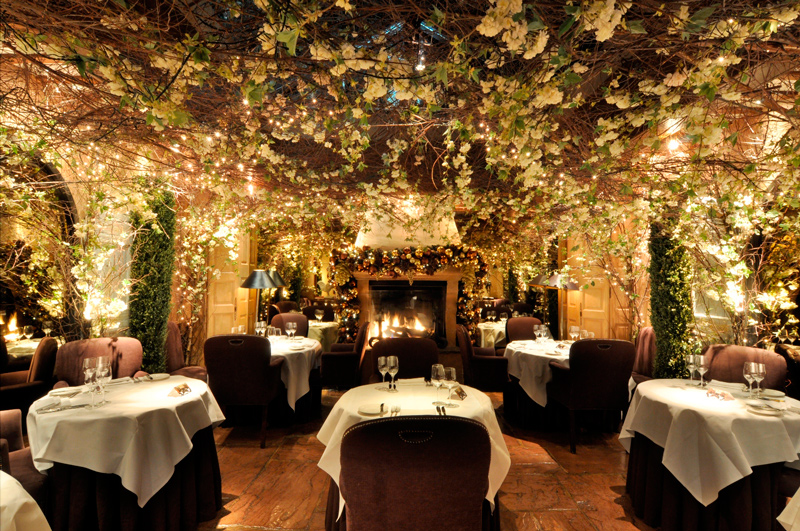 The wood panelling and grass-like greenery on the walls is a little weird but works okay. On the bar is an ornamental flying pig which, references an amusing anecdote; the owner was advised that pigs might fly before he would make a success of the place, which is, in fact regularly packed. Upstairs the restaurant offers further space.
You will enjoy a menu that is appealing, with a European style and sensible ingredient combinations. Starters were £6.90 to £14.90, mostly around £9. Main courses were £16.50 – £24.90, mostly around £19, and desserts mostly £6.50. A set lunch for £19.50 for three courses was available and, in fact, we tried a mix of this and the a la carte on my visit.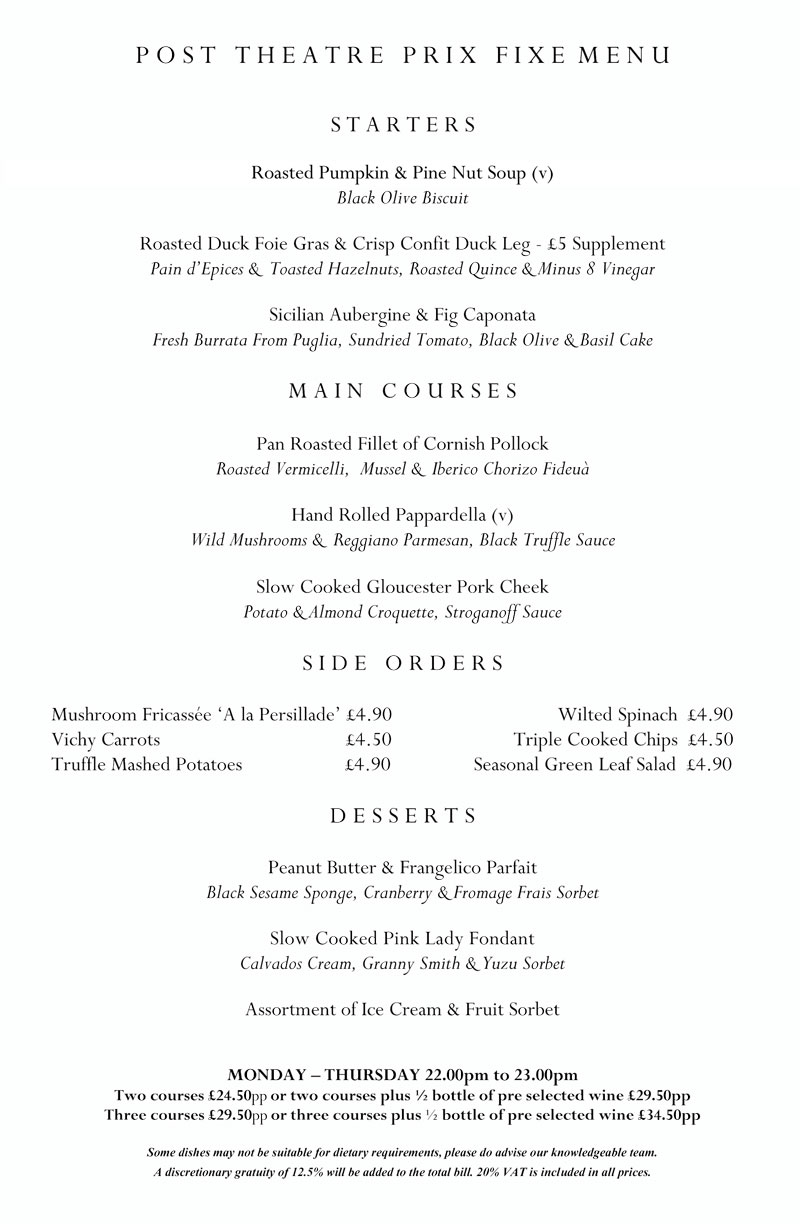 wine list
is exceptional, over 80 pages in length, and featuring some very fine producers. Mark-ups vary but are not excessive by London standards, and indeed there are a few relative bargains tucked away. Kistler Dutton ranch 2020 is listed at £132, yet retails at £68, so it is not even twice retail (if you can find it). At the lower end, things are much less generous. The pleasant Saint Clair Sauvignon Blanc 2007 is £6 a glass, yet is only £6.89 a bottle retail price. Sudairaut 1996 dessert wine is priced at £12 for a 75 ml glass (one-tenth of a bottle) yet retails at just £20, a six times retail markup. Trimbach Cuvee Frederich Emile 2003 was priced at £89 compared to a retail price of around £21 a bottle, over four times retail. This is a very enjoyable wine list in terms of breadth and depth but with serious pricing pitfalls for the unwary.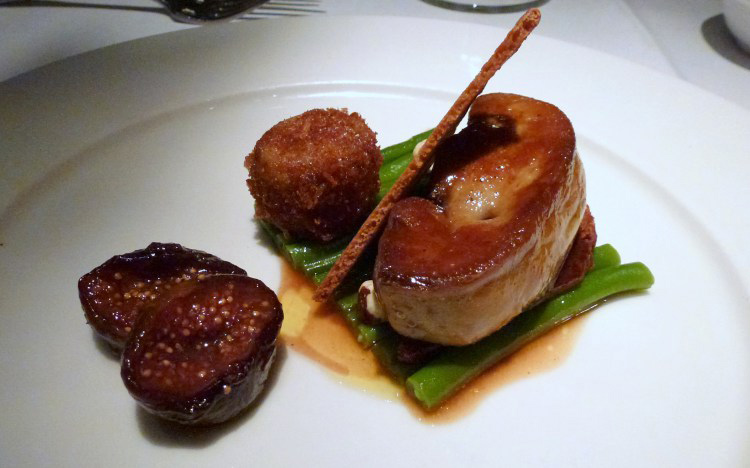 Starter & Main Course
I started with the Foie Gras. The presentation was minimalist; however, the dish was superb. It is what will keep me coming back for more. For the Main Course, I tried the Pappardelle. It was good, but not to die for. The presentation was just simply a plate of tagliatelle, so not particularly stunning. The pasta was extremely rich and it was missing delicacy and balance.
Dessert
For dessert, I had the Pink Lady cake. This dish was fair, but not very remarkable… No glory, no shame.
The service was top rate; however, the flavours are what make Clos Maggiore – Covent Garden worth a return visit.